Do you think we really have to do it — this thing called plastic surgery? The thing is some people seem to be terrified with aging as if it is a curse and they resort to plastic surgery to fight it off. But I think one can age gracefully and still look good really in the process.
A healthy lifestyle which means healthy diet, regular exercise, enough sleep and rest and I would like to add in a purpose driven life will spell out how beautifully you can age. And then there are vitamins, products and natural supplements that can also help you in the process.
ATC Grape Seed Oil.is one natural supplement that can be a good companion to age well and yes, gracefully. It is an all-natural extract containing "Oligomeric Procyanidin". This is an antioxidant which is 50 times more potent than Vitamin E, and 20 times stronger than Vitamin C. This antioxidant offers the benefit of protecting our bodies against free radicals which can damage cells, allowing us to have healthier and more radiant skin. ATC Grape Seed Oil also helps in providing relief against pain and swelling brought about by conditions such as rheumatoid arthritis since it also has anti-inflammatory products and contains proanthocyanidins. Proanthocyanidins are very potent antioxidants — these help in diminishing the sun's damaging effects as well as lessen free radical damage.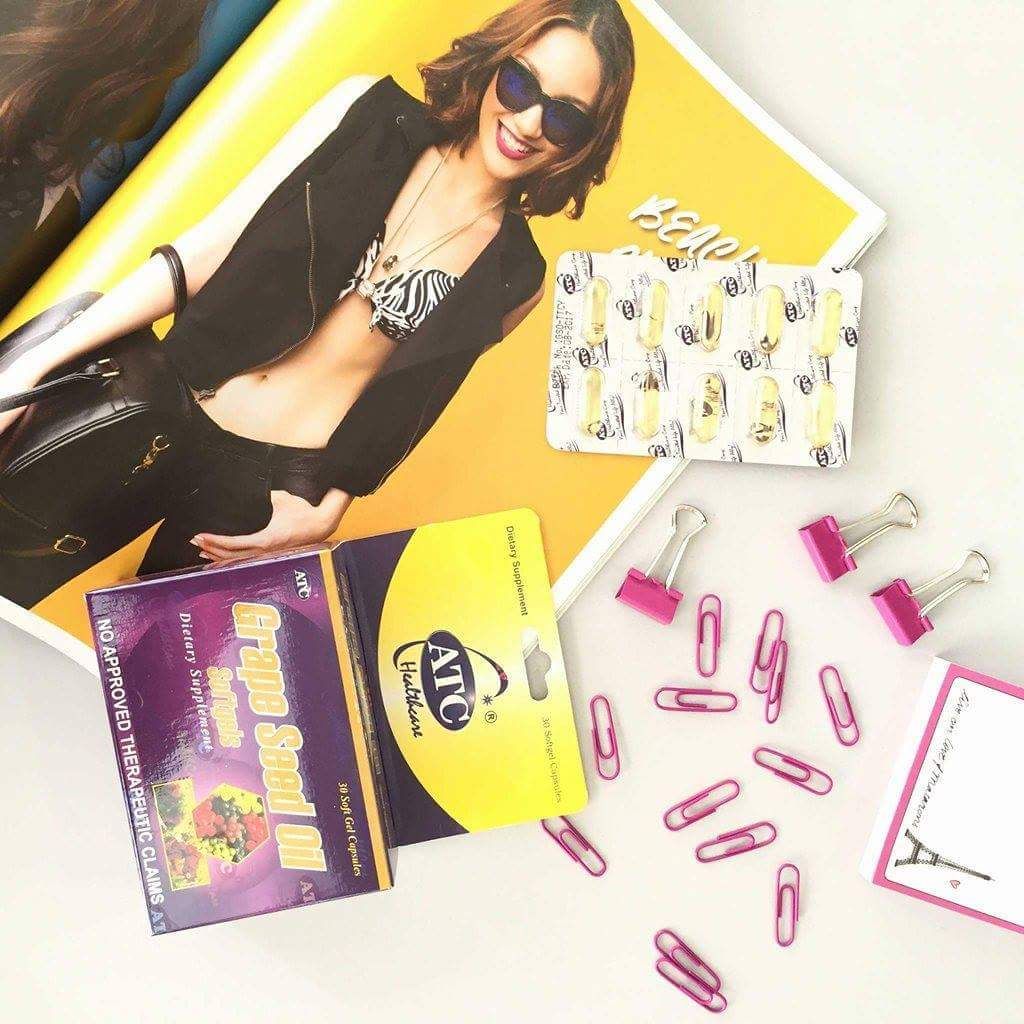 Take note though that ATC Grape Seed Oil is not a medicinal drug and should not be used to treat the symptoms of any disease.
Recommended dosage for ATC Grape Seed Oil is one soft gel to be taken 2 to 3 times a day, or as prescribed by your doctor. ATC Grape Seed Oil is available at Mercury Drug and other leading drugstores nationwide (Philippines) at only SRP P7.00 per capsule,