The beginning of a brand new year is always exciting. It awakens hope in the heart for new things to happen for the rest of the year. It is also a time when we usually get to set new goals, having had the time to review how the past year has been.
Speaking of goals, the coming in of a brand new year is definitely a good time to set goals including health focused ones which will be for the good of our health as well as for those of our loved ones.
How about from your end? Have you set your new goals for the new year, including ones for your health? I've thought of some for myself and I am basing them on some health tips which I have read as well as from my "healthier" friends and loved ones (notably, my healthy and fit husband). Here are 3 of these health tips which you might also find useful as you set your 2016 health goals:
Get enough sleep. Adults need 7.5 to 8 hours of sleep per night according to Sudhansu Chokroverty, MD, professor and co-chair of neurology and program director for clinical neurophysiology and sleep medicine at the New Jersey Neuroscience Institute at JFK Medical Center. He admits though that some people can and do function well even if they only get 6 hours of sleep while some people might even need as much as 9 hours of sleep. And how beneficial is it to get enough sleep? Doing a bit of research will show the many benefits that we could reap when we get enough sleep but here are 3 benefits that I like best and all are based on research findings: stronger immunity, better memory and (surprise!) better weight control. 
Get moving. Some say that the enemy of the digital age is a sedentary lifestyle. It seems like with the passage of time, we have cut out exercise and physical activities from our day to day life. According to a Harvard Health Publications article Why We Should Exercise and Why We Don't, research shows that we need 30 minutes of moderate-intensity exercise most days of the week. The article also goes on to show that there are things that we can do everyday (physical activities) that can be considered as part of our "exercise" such as cleaning the house, using the stairs and dancing in a dance class or at home. And the reasons why we need to move it? There are 19 reasons listed by Susan Krauss, PhD, in her article 19 Reasons to Exercise in Psychology Today. Let me just give you 3 reasons that caught my attention: it reduces blood pressure, keeps the bones strong and builds intelligence (yay!).
Take that Vitamin & Supplement. According to WebMD, we need "roughly 40 vitamins and minerals each day for good health," And the truth is "it's not always easy to get all of those from food." Thankfully, we can remedy this by regularly taking vitamins produced by our trusted pharmaceutical company. I am happy to note that the Vitamin needs of my husband and I could be met by Vigor-ACE. It has the Vitamins we need (Vitamins A, C and E) with nutrient amounts fitting the adult Recommended Dietary Allowance (RDA) or Adequate Intake (AI). It also has Selenium, Zinc, Lecithin, Soya.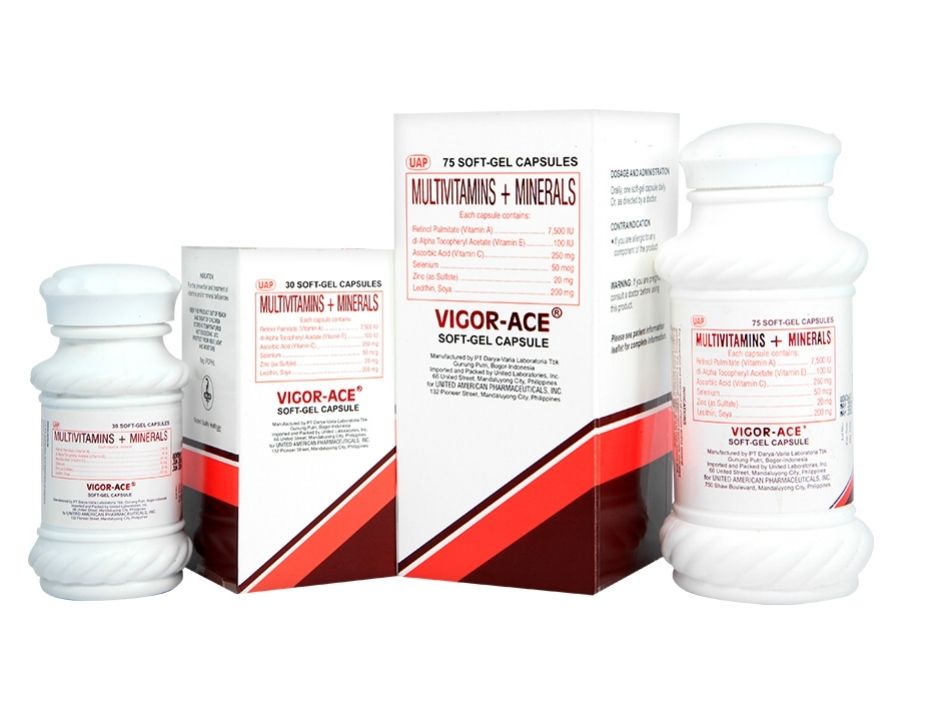 So how about it? I hope the health tips I mentioned will encourage us all to work towards our health goals for the year. Let's stay healthy this year and even beyond 🙂