Okay. I should add something to that title — even if you are not working from home.
If you are interested to brush up your skills or learn new things, consider taking online courses or MOOC (Massive Open Online Course). And in the process, earn a course certificate, too.
There are several MOOCs you can access online such as Edx, Future Learn and Coursera. I have tried an Edx course a couple of years back but I was unable to finish it. I then considered Future Learn and Coursera. I decided to proceed with Coursera because they have specific courses which interested me. And because I truly enjoyed my 1st course with them, I have gone on to finish two more! Here are the Coursera courses with which I have earned course certificates as of this writing:
Understanding Memory: Explaining the Psychology of Memory through Movies.  I took this course to brush up a bit on my Psychology major (I finished BS Psychology in the late '90s) and because I love movies! The course, created by Wesleyan University, was great! I enjoyed it and helped gave me the confidence that I could indeed finish an online course 🙂 In fact, I finished the course within a month! I started this on May 28, 2016 and finished it by June 10.
Leadership in 21st Century Organizations. Feeling a bit more confident after finishing my 1st course, I then proceeded to take another course. This time, I chose this leadership course to learn leadership principles and to keep up with current leadership trends and practices. I also chose this course as I was thrust into a leadership role in a non-profit organization and I knew I had to level up! The course, created by Copenhagen Business School, did not disappoint. It was very refreshing as the course included role play scenes of organizational challenges and how to deal with them. I have to admit, though, that this course took more effort to finish than the first one! It was enlightening but I felt it really asked a lot from me as a student. I started the course on June 17 but got to finish it by December 16, the actual deadline in completing it! Whew! Thank God, I still managed to finish it 🙂
Introduction to Search Engine Optimization. I've always thought of taking a course on SEO to further enhance my online skills and decided this is the course to take and finish this year! I wish I could say that this course, created by University of California, Davis, was easy but I found it rather challenging. Perhaps it's my age (?) struggling to learn new concepts including technical things about SEO. Thankfully, I managed to finish the course just a couple of days ago, on June 6 (I started it in April). And this is just the first of the 6-course Search Engine Optimization (SEO) Specialization. And so, may God help me indeed, to stick to finishing all courses by October!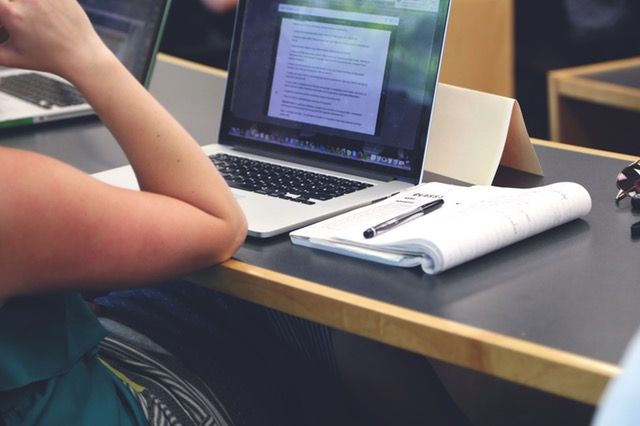 Now, should you consider studying with Coursera to further enhance your learning and skills, here are some things to consider:
Learning Method. There will be video teachings, reading and forum discussion. There are also assignments!
Course Deadlines. Upon your enrollment or purchase date of the course, you will be given a deadline to finish the course or earn your certificate. Based on the courses I took so far, 6 months was the time frame given to finish the course.
Payment and Financial Aid. Courses are FREE! But if you would like to earn a certificate, there are fees for the course. You can also avail of their financial aid to cover your course fees. Paying for a course or availing of their financial aid can prove to be an extra incentive or push in finishing the course 🙂
Perhaps, it's also time for you to consider taking an online course! It's time to brush up on your skills or do something to challenge yourself mentally. You can also take a course on something which you just enjoy learning about but never had the time or budget to do so before. You can always try a free course first to get a feel for it and then consider enrolling if you would like to have a course certificate.
May we never stop learning in this journey called life 🙂